'Super uneasy': S. Fargo woman searching for antique clock after garage break-in
Published: Mar. 15, 2023 at 5:11 PM CDT
FARGO, N.D. (Valley News Live) - Chelsea Thompson would put her family's belongings into her garage, but that all changed last week after a recent break-in. An antique clock that has been passed down generation to generation was taken.
This break-in happened off of 55th St. S.
"Super uneasy. I actually felt very safe here until this moment." said Thompson. "Antique clock that's been in the family for many, many years."
Thompson had noticed the key holes for her garage were tampered with. When she found out the items were stolen, especially the clock, the emotions started to settle in.
"Felt sick, almost faint. I wanted to cry." said Thompson. "It's been in our family and it would mean the world to get it back."
One other neighbor at the apartment building told us that there have been at least two break-ins into his garage. According to Thompson, the Fargo Police Dept. told her that documenting what is in your possession and photographing it helps FPD in their cases.
"The Fargo Police Department would like to remind citizens to check the locks to their garages this time of year. As the weather warms up, foot travel tends to pick up around town and an open or unlocked garage can become an easy target for a burglar on foot. It is always a good idea to keep a written inventory of items inside your garage, and have photographs of high value items that you can present to the police should your valuables be stolen. Check for outdoor lighting and replace any burnt out light bulbs. If there are no surveillance videos at your garage complex, there are garage cameras available for purchase at local hardware stores that will notify you if your garage is being broken into. As always, report suspicious activity to the police any time of day." wrote Sgt. Tyrell Fauske with the Neighborhood Services Division.
If you have seen the clock or have information of this case, contact your local law enforcement.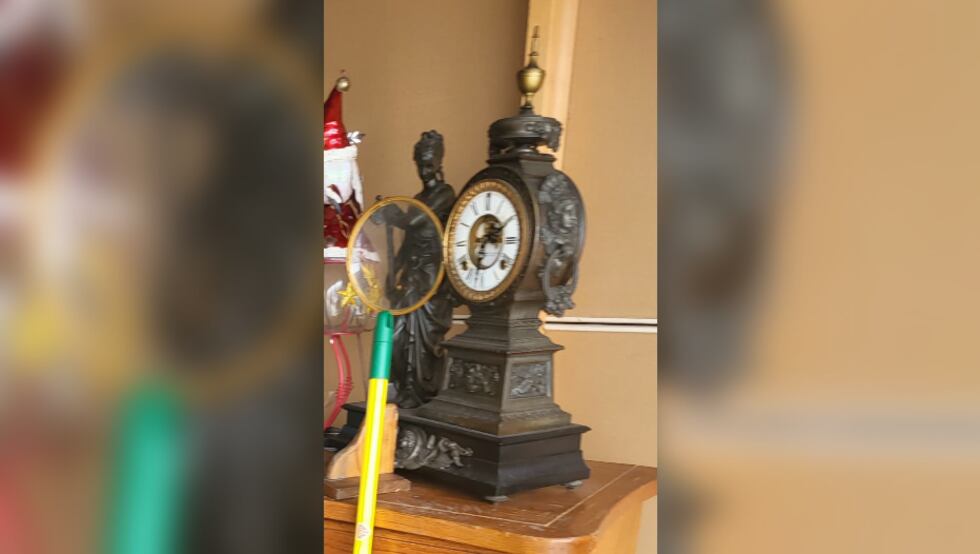 Copyright 2023 KVLY. All rights reserved.