Painted rocks scattered across the globe to spark joy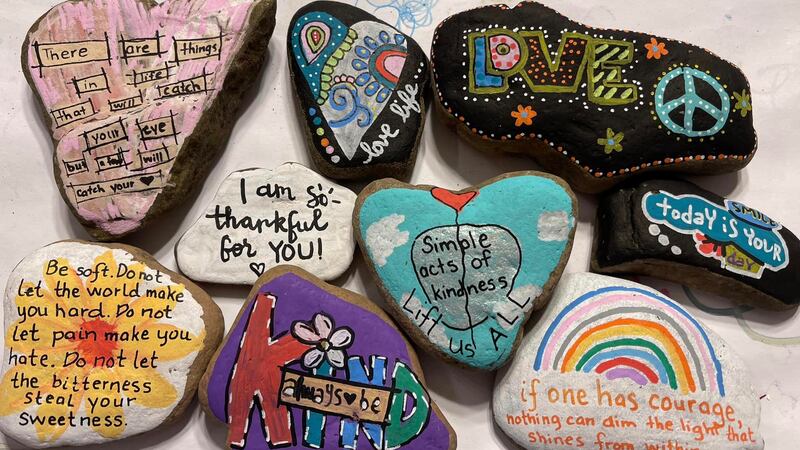 Published: Mar. 13, 2023 at 1:53 PM CDT
(Gray News) – A 7-year-old girl and her younger brother found a piece of treasure during an ordinary trip to a beach in North Carolina.
Taylor and her brother, Maddox Dolan, were running through the sand when they spotted a beautiful seashell with a lighthouse on the front of it.
On the back, was a message that read, "Please post on Facebook to Halifax Rocks. Keep or re-hide."
"It was so cool to find this shell randomly on the beach," Taylor Dolan said. "It was so pretty and made me smile."
Excited to see what the encrypted message could mean, they asked their mom to immediately take a picture of the shell and search for the group on Facebook.
"It was like finding real-life treasure," Maddox Dolan said.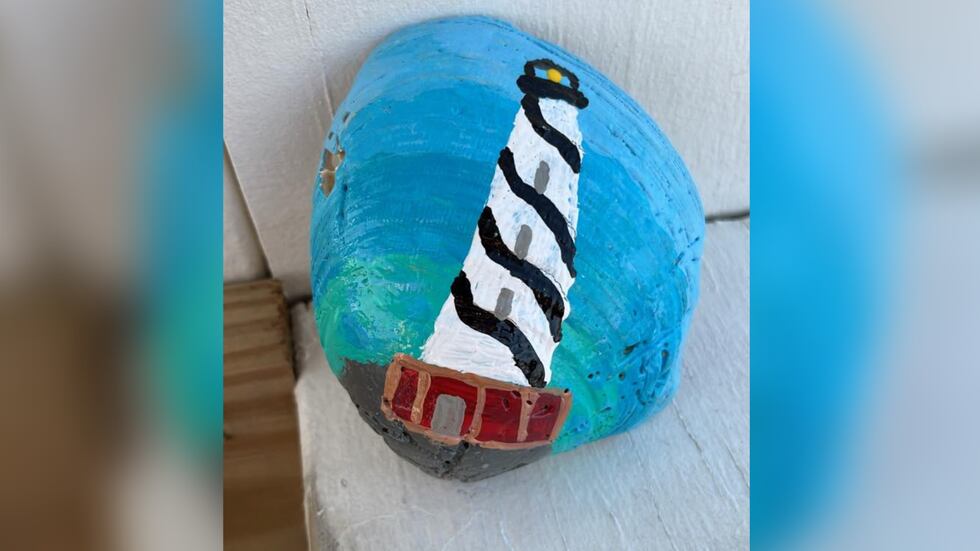 The group originated in Halifax, Nova Scotia in 2017, according to its founder Ivan Graham.
Graham was inspired by a similar group and created his own for his municipality in Canada.
"I'm not an artist, but thought I could put a little paint on a rock and manage the Facebook group," he said.
The goal of the group is simple: paint a rock (or shell) and hide it for someone else to find.
If you find one of these hidden gems, take a picture and post it to the group. Then, you can keep the rock or re-hide it for someone else to find.
"I just like the idea of someone finding a painted rock by happenstance," Graham said. "It seems to bring joy to those who find them. I especially like the smiles on the kids, small and big."
Since its inception, rocks from this group have traveled across the globe and have been found in five of the seven continents.
According to a map created in 2020, the rocks were spotted in at least 82 countries across the world, including places like Denmark, Norway, Malaysia, New Zealand, Argentina, and much of the United States.
A member of the group recently posted they plan to take some rocks with them as they head to Cuba next month, adding another spot to the map.
Graham explained the group stopped updating the map in 2020 due to the COVID-19 pandemic but said the rocks are starting to travel again.
Some of the rocks are painted with popular characters and some are painted with complex designs, while others are simple and share a motivational message in hopes of putting a smile on the seeker's face.
Copyright 2023 Gray Media Group, Inc. All rights reserved.