Moorhead family gets strange and concerning package in the mail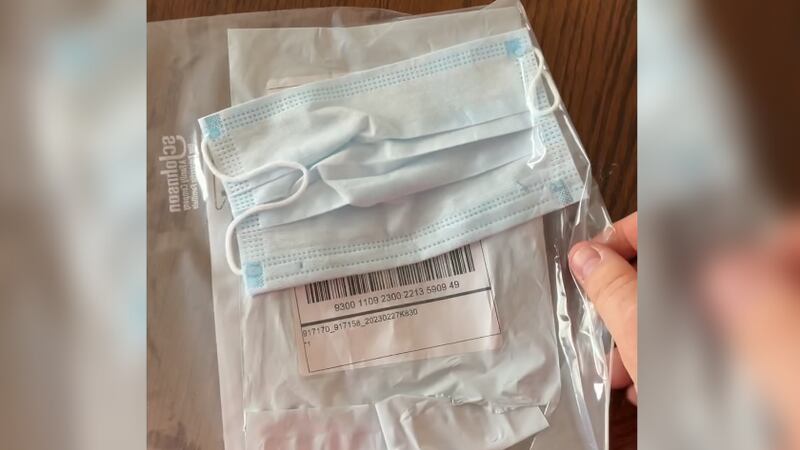 Published: Mar. 12, 2023 at 8:01 PM CDT
MOORHEAD, Minn. (Valley News Live) - While most people get gifts or money in the mail, one Moorhead family got a strange and concerning package on March 3. Inside was a face mask, similar to the ones used during the COVID-19 pandemic.
"Having worked in healthcare for 13 years, little bit of a red flag for me." said Alex Dvorak.
What was even stranger for Dvorak and her family was the return address on the package leads to a vacant lot hundreds of miles away in Texas.
"The fact that someone would take the time and the money to essentially send something like that to a complete stranger all the way across the United States is alarming and just odd." said Dvorak.
This trend is similar to the one that happened in 2020 and 2021. The Better Business Bureau classified it as a scam. Clay County Public Health said this is the first time they have seen something like this happening in the Moorhead area. If you have concerns about the contents of a package you didn't order, CCPH said you should just get rid of it.
"I just asked them if they had touched it at all, if they had, to make sure that they wash their hands and most likely dispose of it," said Cheryl Sapp of the CCPH. "If it's something that you didn't order, it doesn't have a return label on it, if you want to just dispose of it as it is. You don't even have to open it."
If you are concerned with your mail, contact your local law enforcement.
Copyright 2023 KVLY. All rights reserved.