Felton Spencer, ex-Louisville star and NBA veteran, dies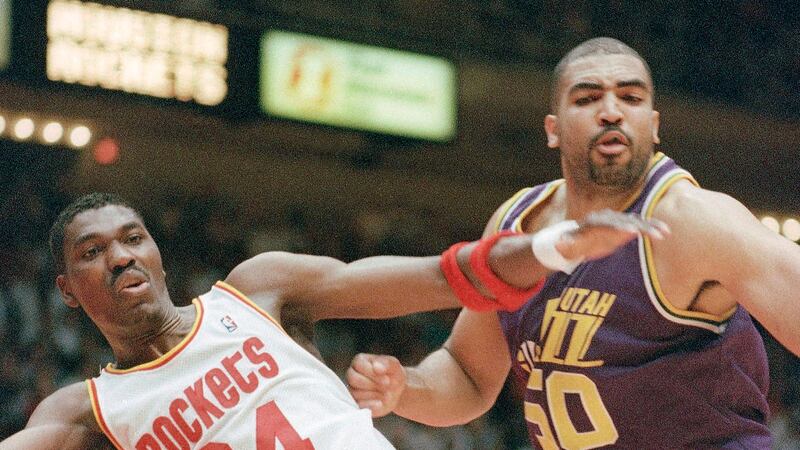 Published: Mar. 13, 2023 at 12:57 PM CDT
LOUISVILLE, Ky. (AP) — Felton Spencer, who set Louisville single-season and career records in field goal percentage before playing 12 years in the NBA, has died. He was 55.
Spencer's sister, Tammy Pollock, tweeted of his death on Sunday afternoon, and the school confirmed information with the family. No cause of death was given.
Louisville tweeted that it was "heartbroken" by Spencer's passing. Former Cardinals teammate and current coach Kenny Payne expressed love and prayers for Spencer's family on social media.
The 7-foot Louisville native known as "Chief" scored 1,168 points from 1986-90, including 32 against Tulane on Feb. 27, 1990, that's tied for eighth all time at the school. Spencer averaged 14.9 points per game as a senior with 188 baskets on 276 attempts (68.1%) to establish the Cardinals' single-season field goal percentage mark. His career percentage record of 62.8% (409 of 651 shots) still stands.
Spencer also averaged a team-high 8.5 rebounds per game and was a first team All-Metro Conference selection with teammate LaBradford Smith.
The Minnesota Timberwolves drafted Spencer sixth overall in 1990, and he made the NBA all-rookie team while playing three seasons there. He also played with Utah, Orlando, Golden State, San Antonio and the New York Knicks.
Spencer later worked as an assistant coach at Spalding and Bellarmine universities in Louisville.
___
AP college basketball: https://apnews.com/hub/college-basketball and https://apnews.com/hub/ap-top-25-college-basketball-poll and https://twitter.com/AP_Top25
Copyright 2023 The Associated Press. All rights reserved.