Three class system approved for high school basketball in North Dakota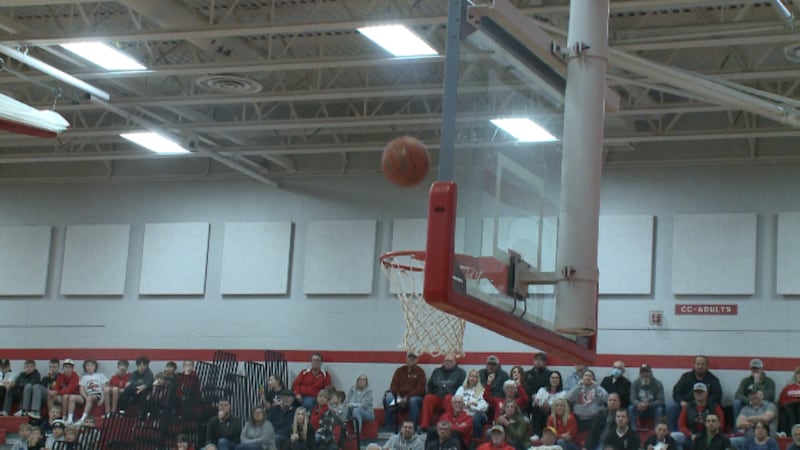 Published: Feb. 8, 2023 at 2:06 PM CST
FARGO, N.D. (Valley News Live) - The landscape of high school basketball is going to be changing quickly in North Dakota.
The NDHSAA Board of Directors approved the implementation of a 3-class system for high school teams, which will go into effect next season.
High school teams, which are currently classified in class A or class B, will now be sorted into AA, A, and B classes.
These will be based on student enrollment, with class AA consisting of schools with 650 or more students, class A will host schools that have 162.5 – 649 students, and class B hosting schools with enrollment below 162.5 students.
Class B will be the largest division with 76 schools.
Below is a list of the Schools for each Classification:
Class AA: Minot, West Fargo, West Fargo Sheyenne, Bismarck Legacy, Fargo Davies, Bismarck Century, Grand Forks Central, Williston, Grand Forks Red River, Bismarck, Fargo North, Mandan, Fargo South, Dickinson, West Fargo Horace, Jamestown, Shanley, St. Mary's, Minot North (2024-25).
Class A: Wahpeton, Devils Lake, Turtle Mountain, Watford City, Valley City, Grafton, New Town, Standing Rock, Central Cass, Four Winds/Minnewaukan, Dunseith, Beulah, Kindred, Hillsboro/Central Valley, Stanley, Heart River, Lisbon, Carrington, Des Lacs-Burlington, Killdeer, Northern Cass, Thompson, Bottineau, Hazen, Oak Grove, Rugby, Shiloh Christian, Wyndmere-Lidgerwood/Hankinson (Girls Only), Nedrose, Dickinson Trinity, South Prairie/Max (Girls only).
Class B: Wyndmere/Lidgerwood (boys), Linton-HMB, Drayton/V-E, New Rockford-Sheyenne, Maple River, Ellendale, Cavalier, Benson Co., Enderlin, Kidder County, North Prairie, Lakota (boys), Hankinson (boys), Napoleon/G-S, North Border, Warwick, Richland, Strasburg/Zeeland, St John, Dakota Prairie (boys), Oakes, South Border, North Star, Larimore, Tri-State, M-P-B, Langdon-E-M, Griggs/Midkota, Barnes County North, LaMoure/L-M, Park River - FL, May-Port-CG, Sargent County, Edgeley/Kulm/M, Midway/Minto, Hatton/Northwood, Hettinger-Scranton, Mandaree, Divide County, Glenburn, New England, New Salem-Almont, Parshall/NSP, Drake-Anamoose, Beach, Garrison, Trinity Christian, Velva, Solen, Wilton/Wing, Trenton, Our Redeemers, Grant Co./Mott-Regent, Center-Stanton, Alexander, Mohall-L-S, Richardton-Taylor, Washburn, Tioga, L&C-Berthold, Glen Ullin-Hebron, Central McLean, Ray, Westhope/Newburg, Flasher, Max (boys), Kenmare/Bowbells, TGU, Bowman County, White Shield, Powers Lake-Burke Co., Harvey/Wells Co., South Prairie (boys), L&C-North Shore (girls), Bishop Ryan, Surrey.
The first ever Class AA State Championship tournament will be held in Bismarck next year, the Class A Boys in Fargo, and the Class A Girls will be in Minot. The Class B Boys tournament will be held in Fargo with the Class B girls in Jamestown.
Copyright 2023 KVLY. All rights reserved.