CVS installs technology to deter opioid thefts at pharmacies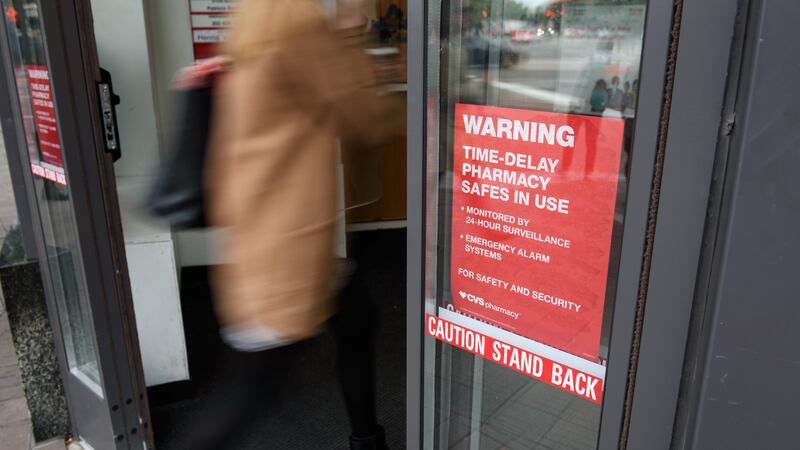 Published: Dec. 7, 2022 at 1:50 PM CST
FARGO, N.D. (Valley News Live) - To deter robberies of opioid medications, CVS Health has installed time delay safes in all six North Dakota CVS pharmacies. All CVS stores in 11 other states are also now equipped with this safety measure – for a total of 800 new locations.
The deterrent electronically forces a waiting period for pharmacy staff to open the safe to access controlled substances — including opioid medications such as oxycodone and hydrocodone. Officials with CVS say the technology makes potential robbers who want to make a quick exit think twice.
In 2015, CVS installed time delay safes in the Indianapolis area and saw a 70% drop in pharmacy robberies. After expanding into other markets nationwide, a 50% decline in pharmacy robberies resulted in those local communities.
"Time delay safes can help reduce the theft and diversion of prescription medications and bring added security to our stores which creates a safer environment for our customers, colleagues and communities," said Thomas M. Moriarty, chief policy officer and general counsel, CVS Health.
The time delay function cannot be overridden and all locations with this technology display signage warning that time delay safes are in use.
With this latest installation of time delay safes, CVS Health has now implemented the technology in 45 states.
Copyright 2022 KVLY. All rights reserved.