22 people involved in pile-up west of Valley City
14 vehicles involved in crash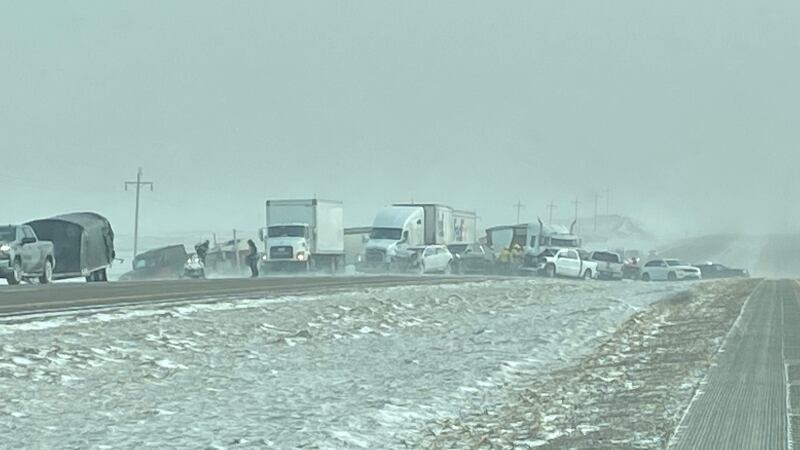 Published: Feb. 18, 2022 at 12:06 PM CST
|
Updated: Feb. 18, 2022 at 5:28 PM CST
VALLEY CITY, N.D. (Valley News Live) - North Dakota Highway Patrol says 14 vehicles were involved in a pile-up on Interstate-94, about four miles west of Valley City on Friday.
The crash initial crash happened during blizzard conditions around 10:30 a.m. A commercial vehicle rear-ended a pickup that was towing a snowmobile trailer. That caused the pickup to jack-knife and cause a chain reaction crash with several other vehicles.
Westbound I-94 was closed and traffic was stopped for about three hours. It re-opened on Friday afternoon.
They say one person was seriously injured and three others suffered minor injuries. The crash is still under investigation.
For more information on road conditions across North Dakota, call 511 or visit the ND Roads map at travel.dot.nd.gov
Copyright 2022 KVLY. All rights reserved.