UPDATE: U.S.-Canada border crossing near Pembina back open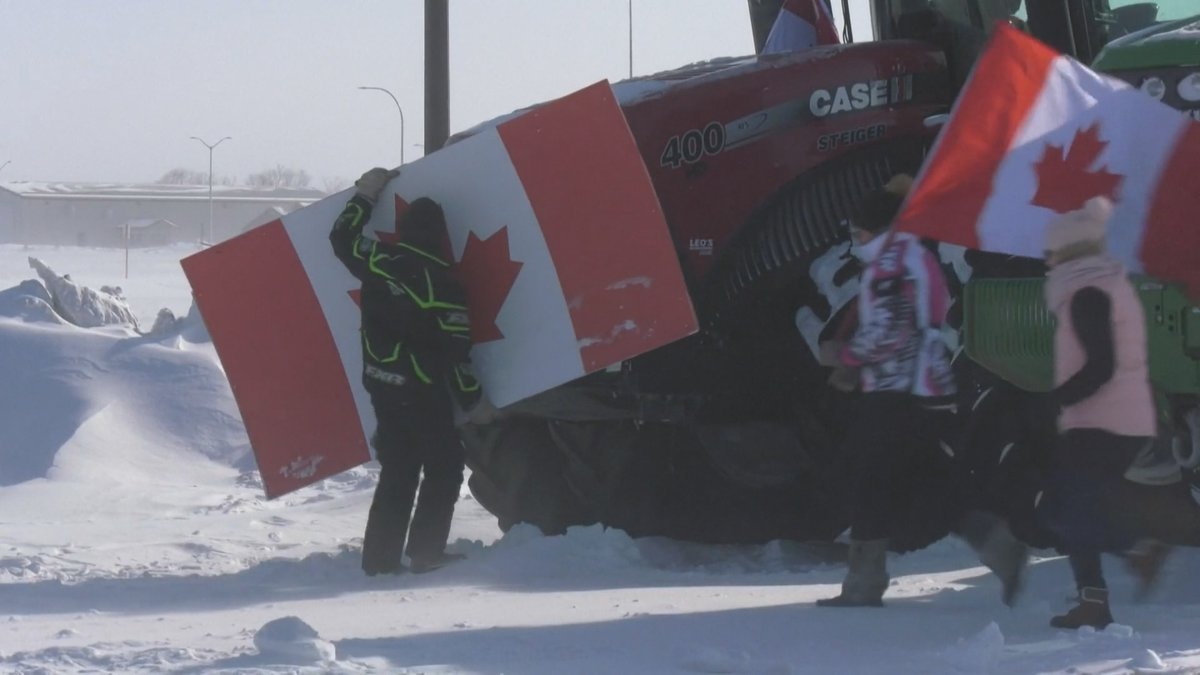 Published: Feb. 15, 2022 at 4:19 PM CST
PEMBINA, N.D. (Valley News Live) - UPDATE: Wednesday, February 16: The last blockade on the U.S.-Canada border is over. Truckers and farmers at the Emerson border crossing in Manitoba are moving out after the RCMP said it reached a resolution with the protesters.
Royal Canadian Mounted Police said officers will be escorting the remaining vehicles from the area and police remain at the border to make sure the highway and border stay open.
Authorities said part of the negotiations included ensuring there would be no charges or arrests against those at the border.
Canadian manufacturers and exporters said it is applauding the end of the blockade, but is also calling on all levels of government to have solutions in place to prevent something like this in the future.
UPDATE: Tuesday, February 15: The Royal Canadian Mounted Police (RCMP) say traffic may be able to resume soon at the port of entry near Emerson, Manitoba and Pembina, North Dakota.
In a Tweet on Tuesday afternoon RCMP Manitoba said, "We are now confident that a resolution has been reached and that demonstrators will soon be leaving the area and that full access to the Emerson Port of Entry will be restored."
Chief Superintendent Rob Hill says since the beginning of the blockade, officers have worked to peacefully resolve the situation.
The Tweet goes on to say, "The RCMP is coordinating the departure of the remaining demonstrators and expects this will be completed by Wednesday, February 16."
Copyright 2022 KVLY. All rights reserved.