UPDATE: Suspect in Fargo gas station robbery pleads guilty, sentenced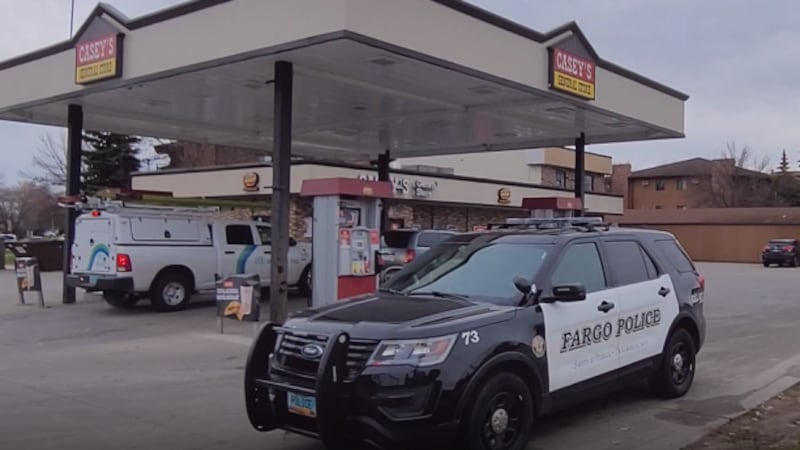 Published: Nov. 8, 2021 at 10:35 AM CST
FARGO, N.D. (Valley News Live) - UPDATE: The man accused of robbing a south Fargo convenience store in early November will spend at least the next four years in prison.
26-year-old Tyler Brian Hendrickson now stands convicted of one count of felony robbery with a firearm for holding up at Casey's gas station at 2002 25th St. S. on Nov. 8. Hendrickson pleaded guilty in court on Wednesday.
Court documents say Hendrickson approached the gas station clerk after other customers left the store and asked the clerk for a carton of cigarettes. The clerk says Hendrickson then pulled up his sweatshirt to display a black handgun in his waistband and said he wanted the cash in the register as well. The clerk gave Hendrickson the $215 in the till and documents say Hendrickson fled the gas station in a green Oldsmobile Bravada with a broken a driver's side rear window.
Detectives later apprehended Hendrickson at his apartment in the 300 block of Prairiewood Cir. S., where documents say he admitted to the robbery as a way to fuel his drug habit. Officers later found clothes Hendrickson wore and the BB gun used in the robbery.
Court records show a Cass County judge sentenced Hendrickson to 10 years in prison, but is eligible to get out after four years pending good behavior. Once out from behind bars, court records show Hendrickson will spend two more years on supervised probation. Hendrickson must also pay back $281.80 to Casey's.
Copyright 2021 KVLY. All rights reserved.