Pickup destroyed in morning fire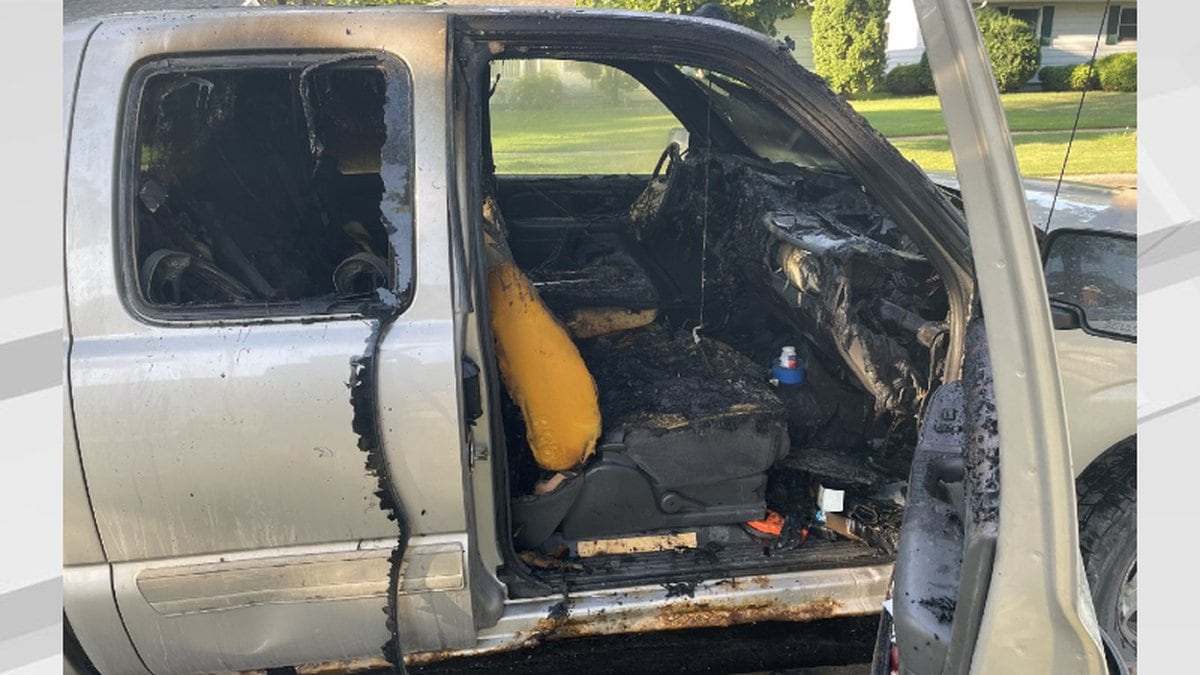 Published: Jun. 30, 2021 at 8:08 AM CDT
FARGO, N.D. (Valley News Live) - A pickup is totaled after starting on fire in north Fargo. The call for the fire came in around 7:00 a.m. on Wednesday, June 30.
Firefighters responded to 85 27th Avenue North. The windshield and windows were broken out, inside burned, and dashboard and steering wheel melted.
Fire officials say the fire could have been caused by an electrical issue, but they are investigating.
No one was inside the vehicle when it started on fire and no one was hurt.
Copyright 2021 KVLY. All rights reserved.